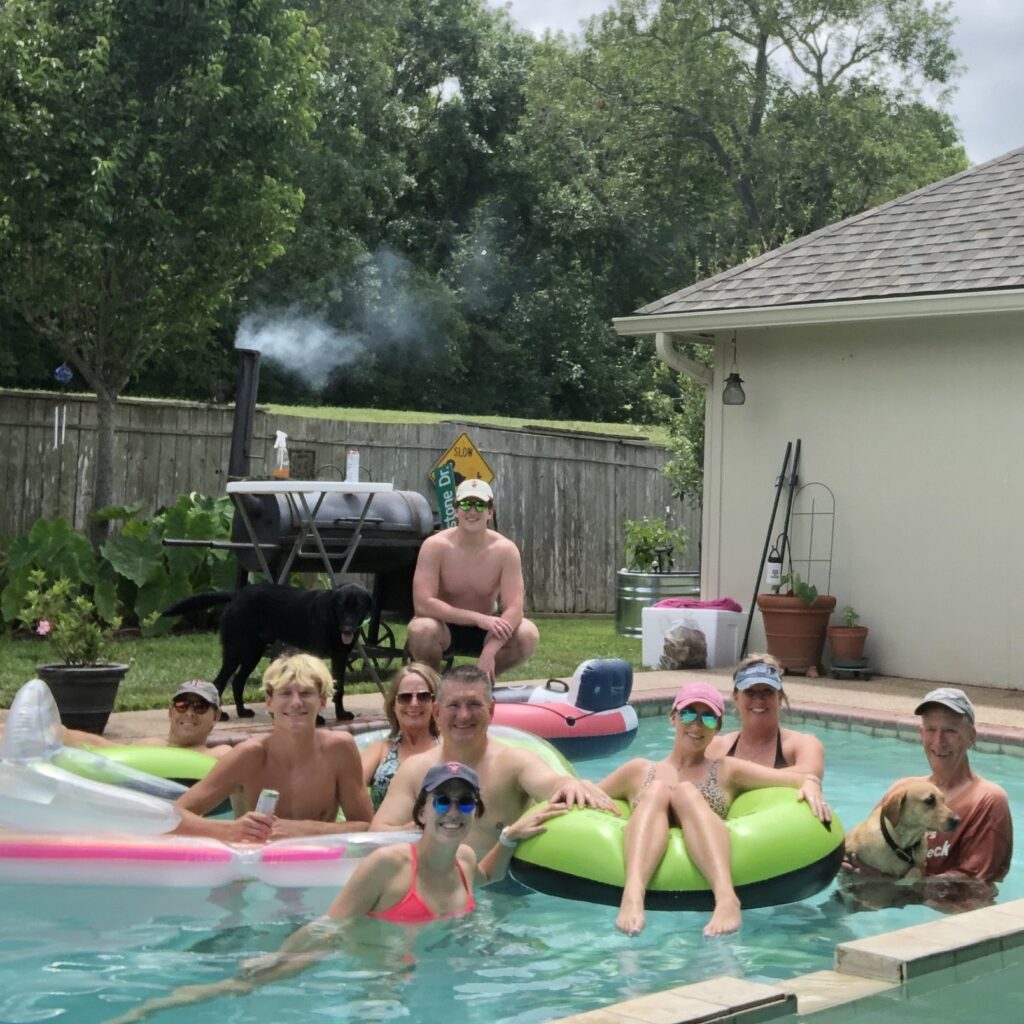 Being a Mom never stops. The "catching up" never stops, but is that a problem? Well, maybe if we are discussing sleep – ha! There's so much going on with the family, so many EXCITING things, that I have to "catch up" with where we left off. And wow, that's with Grant's senior year. What have we done since 2020, "The One with a Pandemic of Epic Proportions." What do you say? How do you explain it? Where do I start? Take a breath…..GO:
We travel to DC/Virginia to see Chase, along with the sites and sounds of Washington DC.
Grant dominates high school swimming (yes, you read that correct) in the 50 and wins the District meet. Racks up other plaques and bobbles.
Spring Break Baseball for Grant's senior year, shuts down during a tournament, to protect students from "The Vid"….he never goes back to school or steps foot on the SFA Baseball field again…such a season lost.
Houston Livestock Show & Rodeo cancels the rest of the season. We realize, we are all "in this together".
Bizopia sent everyone to work from home out of caution. 
Gary. Melanie. Grant and Alex are all working and schooling from home. Can you say "WiFi stress?"
We all "accepted"…okay, most of us accepted the term MASK UP. You figure out which didn't.
Grant "graduated" in June from high school with very little pomp and circumstance.
Missed the Memorial Day Float in New Braunfels but had a fun "Float in" at our place. 
 Chase proposed to his long-time love, Shelby (on Memorial Day Weekend) in Virginia. Wedding date set for February 2021.
The New Territory Tarpons hung in there, and had a "virtual season" that brought Alex out of retirement as Head Coach, and Grant as an assistant coach.
Grant graduated in July, in Texas, on a football field, in full black graduation gown, 6′ apart from his friends. Half-a$$ graduation, but at least they did something.
 Managed a quick trip to the Guadalupe River against the government's wishes, with the Bruckshens and the McLaughlins, where we waited for…..
Colin proposed to Alex in later July in Virginia Beach, VA. Wedding date goal of Summer 2022 (whew, had time).
Chase, Shelby & Wyatt moved to Virginia in August.
Surfed on Lake Conroe with the Mullers a few (more) times.
Moved Grant to the University of Texas at Dallas for his freshman year to play baseball.
Aggie Football Season started and Alex went back to Texas A&M to finish up her Masters, after The Vid shut A&M down.
Quick visit to Virginia to hang with the kids during Aggie/football away-games.
Teal Season opened, got a few hunts in at Bucksnag in Garwood, Texas.
Quick visit from Chase/Shelby/Wyatt again – wedding visit for venues & dress.
Thanksgiving. All kids are under one roof. Plus one grandkid. FUN times!!!
Alex graduated with her Texas A&M Masters in Kinesiology and honors in December. Whoop! 
Christmas.
Alex started her Exercise Physiology job in the Stress Lab at Texas Children's Hospital in Houston, Texas.
Full. Swing. Wedding. Planning. For. Two. Remys.
Tired yet? What a year, all cooped up together. Would we trade that togetherness in the Remy house? NO. Gary and I called it "bonus time"….who would think it would have continued? That's a wrap on 2020…for now. (More pics coming soon)