Grant
Avid Football, Baseball, now Swimmer…..
2019
SENIORITIS.
FBISD AHS Senior Class of 2020
Fall 2019:

Varsity Football, Swim & Baseball

Loves broadcasting, baseball & swimming!
Applying to college & managing recruiting trips!

Schools visited:
University of Texas – Dallas
Houston Baptist
St. Thomas University,  Houston
St. Edward's University

Summer 2019: Marucci Elite TX 17U, Travel
Spring 2019: AHS Varsity Baseball, Varsity Swim
2018-19
Spring/Summer 2018: Baseball, Marucci Elite 16U
Junior, AHS
AHS Varsity Football, TE
AHS Varsity Baseball
AHS Varsity Swimming
Summer Swim, New Territory Tarpons
2017-18
Spring Baseball, Katy "Twelve" 15U
Sophomore, AHS
Varsity/JV Baseball, AHS
AHS JV Football, TE
Summer Swim, New Territory Tarpons
2016-17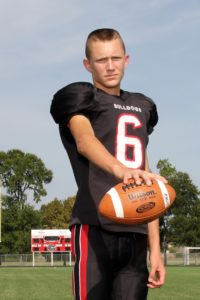 Spring Baseball, Katy "Twelve" 14U
Fall  Baseball, Katy "Twelve" 15U
Freshman, AHS
Football, QB/Free Safety/DE/TE
New Territory Tarpons, Summer Swim
2015-16
8th Grade
Sartartia MS QB …..THAT was interesting 🙂
2014
DISTRICT CHAMPS at SMS for the Fall of 2014
School: Fall 2014 puts Grant in MIDDLE SCHOOL and 7th Grade
Loves the water – just a fish with a bat in hand
Love his animals
Manny (short for Manzel)  –  obviously got him during football season 🙂
Cabela – the lab
Mufasa – the dog in a cat's body
Instagram FANATIC…quite witty at times
Photo Stories: More coming soon. Work in progress!
gra