SEO, or search engine optimization, is the process of improving the ranking of a website in search engine results pages (SERPs). It is what I do all day, every day, for our Bizopia clients. Each agency and each SEO strategist has their own plan! Just like many marketing tasks, there's not one way to do everything, so don't automatically blow someone off because they don't do it exactly like someone else. There are a number of different SEO best practices that can be implemented to improve a website's ranking, including:
Keyword Research & Content Creation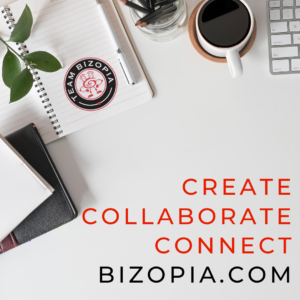 The first step in SEO is to conduct keyword research to identify the keywords that people are searching for that are relevant to your website. Once you have identified your target keywords, you can use them throughout your website content, including title tags, meta descriptions, and header tags. Research is so important and something that just comes naturally to me. Working for a Houston digital marketing agency has its perks – fun SEO and marketing tools!
High-quality content is essential for SEO. Your content should be informative, well-written, and engaging. It should also be relevant to your target keywords.
On-Page Optimization
There are a number of on-page SEO best practices that can be implemented to improve your website's ranking, including:
Optimizing your title tags and meta descriptions
Using header tags throughout your content
Creating and optimizing images
Making your website mobile-friendly
Off-Page Optimization
Off-page SEO refers to activities that are performed outside of your website to improve its ranking. Some common off-page SEO activities include:
Building backlinks to your website
Participating in social media
Guest blogging
Attending industry events
SEO is an ongoing process that requires constant maintenance and check-ups. By following the best SEO practices, you can improve your website's ranking and attract more visitors.
Here are some additional tips for improving your website's SEO:
Use a content management system (CMS) that is optimized for SEO. A CMS makes it easy to create and manage your website content, and it can also help you to improve your website's SEO. Most of our Bizopia websites are built on the WordPress CMS systems. Yoast is my favorite SEO plugin.
Keep your website up-to-date with fresh content. Most of the major search engines reward websites that are regularly updated with new content. (Clearly, I struggle on the family website – ha!)
Use social media to promote your website. Social media is a great way to drive traffic to your website and improve your SEO. Bizopia uses Facebook, Google, Twitter, Instagram, and Pinterest, just to name a few.
Monitor your website's SEO performance. There are a number of tools that you can use to monitor your website's SEO performance. This will help you to identify areas where you can improve your SEO. What to learn more? Give us a call: 832-327-3230
I am always trying to improve a website's SEO in an effort to attract more visitors to a particular website and/or social platforms – whatever the goal.