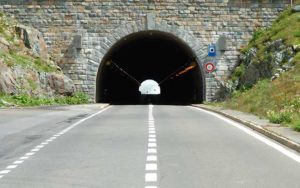 With a light at the end of the tunnel for winter so seemingly DIM, it's a great time to devise a plan for the impending season. BRING ON the next season. I live in Texas for a reason. Mild winters…I don't do cold. That being said, so many things need to be nurtured this time of year, and none can be or SHOULD be ignored. From the yard to the office, from the house to the cars and trucks, we all really need to devise a plan and stick to it.
The yard. Ugh. This winter has been brutal on the tropical plants including this dead looking, St. Augustine grass we have. The yard needs aerating, fertilizer, grass soil and much weed kill. So much to do, so little time. But what's important to the yard? Probably the sun, water and nutrients.
Your website. When was the last time you updated your website? Is it time to "re-invent" or to just fertilize what you already have going. Fertilization with NEW CONTENT is a great place to start. And with words for HUMANS, not just robots. When it comes down to it, PEOPLE read your website, right?
Simple content updates and new content generation can make a huge difference with how your website shows up in the search engines. With so many "animalistic" changes with Google's algorithm (Pigeon, Panda, Penguin….I think the next one should be porcupine because of the pricklies), good, clean, unique content will do nothing but help your website.
Where on earth do you start generating new content? Look at "the yard." Where does it look the worst? My front yard looks okay, as does my home page. But the backyard…you can't forget the backyard. The dog has destroyed it with all the "wet weather", the grass that is still alive, looks dead, and the flower beds…well, they have a ton of weeds (welcome to winter in Texas). Compare the front yard to the landing page of your website. Your home page may look awesome, but I'm sure it could use some good "updates" or the removal of a weed here or there. Do you have something new to offer product or service wise?
How are interior pages of your website? The backyard – where the REAL fun happens? Interior or sub-pages are usually where the "fun parts" or the real "beef" (remember, I'm from Texas) of the site resides. Check up on your current offerings. Does your current content generate the message, products, services that your site offers? Is it easy to navigate? Just like the backyard, there needs to be a clear path through the flowerbeds and the garden. It's so important.
What about your blog? You DO have a blog, right? If not, get one. Blogs are an easy way to offer new content to your followers – easy too. I tell our clients that blogs also add a personality to your business – a more human-like existence. Clients/Customers like learning abouth
So while you are setting personal New Year's Resolutions, keep your website in mind. It needs a little "nurturing!" If you need help, give me a holler!