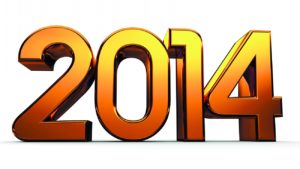 Behind again…..I'm going to REALLY try to do better this year with updating the blog. Life in general, is getting in the way of my blogging efforts – mostly work at Bizopia and the kids' schedules. With kid off to college, it was SUPPOSED to get easier….but NOOOOOOO! It hasn't. I blog, just guest blogging on different websites in attempts to help our clients getting ranked a bit higher in Google. Yep, I feel like Google rules my daytimes hours, pretty single handedly.
Chase is doing good at at Texas A&M University in Galveston – WHOOP. Just loves it. Corps of Cadets life suits him well. So does driving on the beach, hanging with friends on the beach, and classes involving getting IN the water or fishing or boating……he manages SOME studying.
Alex is plugging along in high school – still swimming incessantly for both Fort Bend Austin High School and First Colony Swim Team (FCST). Those 2 teams keep her rather busy, that and her AP classes. Great grades and great swimming are what we are witnessing with this bundle of energy we call our daughter.
Grant – where to start? He finished his last year of Fort Bend Gridiron Football, and will play for Sartartia Middle School next year (7th). He's LOVING middle school and being with all of his friends, especially the sport friends that attended another elementary school that is now feeding SMS. We have switched baseball teams and are now playing with Team Mizuno in Missouri City. While he REALLY misses his friends on the Imperials, he loves his new coach and is learning the names (and antics) of the new players.
Gary is still at the helm of Bizopia, with me in tow. I've been working out of the house for most of January because of these "snowpocalypse days" we keep having. Second one in less than 5 days. Not cool. There is a reason we live in the South. Gary is still managing to work out a ton (me, not so much) and is still serving on the board of Gridiron. I've managed to stay out of trouble – only planning one charity event for Chase's ProGrad last spring. I still serve on the Southwest Houston Recreational Swim League board and love my cohorts in crime. It's really a great bunch.
At Bizopia, Google still dominates most of my time, constantly staying on top of what's new in the word of Web Optimization and social media. Wow, things change every day! Wearin' me out!
I ventured into the office on the cold and icy day, and need to head home. So I will sign off for now – stay warm & safe all!
Melanie