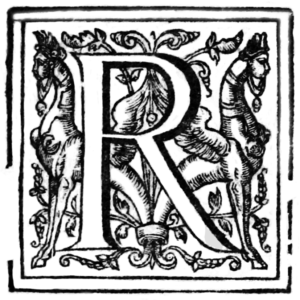 Hi y'all! First time back after the VERY emotional send off of Chase to USMC Boot Camp in San Diego. Many of you have touched base, and for that, I'm very appreciative. Chase seems to be handling things fine. His letters are a HIGHLIGHT of every day that goes by. The mail people are probably wondering why the Remy's mailbox is suddenly empty every single day. That was NOT the case prior to Chase leaving – ha! He's in San Diego, not Parris Island, SC. West of the Mississippi River heads to California.
It's an adjustment for all. Most of the serious adjusting is going on for Chase…but is it? The tears have for the most part stopped on my behalf and that energy has been channeled in to work, hobbies/volunteering, stalking the mail person and Grant. Poor Grant – feel sort of bad for the mail people too. Grant has texted Alex and told her that Gary and I were asking him "enough questions for 3 kids." That is NOT the case. We've explained to him that if he would come out from behind the phone/computer/classwork, we wouldn't hassle him by asking so many questions. He's adjusting QUITE NICELY to having the upstairs to himself (especially the TV), that is until I go up there. Things are said along the lines of, "Oh…I guess Chase left his towels on the floor again. Oh Chase didn't put toilet paper on the holder?" Get the picture? Chase and Grant share half of the upstairs 🙂
We've gotten about 6 letters from Chase. The first REAL letter was still exciting and just a brain dump of information. The letter I'm referring to is the letter I shared part of on my page on Facebook – the one that was titled "DEAR HOME." Really, dear Home? After another 2 weeks went by, we decided the "Dear Home" letter covered all of us even though Alex doesn't live at home. After a "serious adjustment of expectations" everything settled, and I simply scanned or screen-shotted the next few letters from Chase and shared them with Alex at school. She FINALLY got a letter from him. She was so excited that she texted Gary and I both with just a pic of the envelope – so excited! I'm sending Chase screenshots of his Facebook page, so feel free to leave comments there…he'll get them!
Letters now more or less tell stories. The wisdom teeth extraction letter has DEFINITELY been the most colorful, but the first "Tornado Drill" was a very close second. Tornadoes are when the DIs (Drill Instructors) come in a "tornado" the squad bay. Bunk beds upside down. Mattresses out the windows. Foot lockers dumped and kicked around. The first letter also suggested that "some kids are acting like they've never been yelled at." SCORE: Mom/Dad/Coaches 1 – Weenies 0.
Alex. She's doing great. She's VERY involved with her FLO – Freshman Leadership Organization. Her group is in charge of Maroon Out Shirts and Ring Dance (and other things, I'm sure). Things have changed so much at Texas A&M University. I don't remember FRESHMEN having anything to do with Ring Dance, Pull Out, Elephant Walk, etc. I think I remember juniors planning Ring Dance. Who knows though? That's a LONG time ago – over 30 years ago no. We are so proud of how she's really embracing college life, and not holing up in a study carrel some where by herself. She's making GREAT grades, making tons of new friends and handing things quite nicely. She's also really excited as she will be helping out the New Territory Tarpons in a Head Coach position. On the swimming front, she's also managing the Texas A&M Ladies' swim team -Whoop!
People have probably heard me say this a jillion times: All athletes should have to coach 2 types of athletes at some point of their life and the earlier, the better. First type of athletes: the ones that don't REALLY want to be there. Second type of athletes: the ones that want to be the best they can be and give the sport everything they have. She's going to get a full year of BOTH TYPES! The New Territory Tarpons have both types on this recreationally competitive (that's MY phrase, no one else's) team in the SHRSL. The Aggie swimmers – WOW! What an opportunity to work with multiple Olympic swimmers that are trying to "do it again" and many going to NCAA's (next week). She was taken on as a manager, but it really sounds like more than that. Message say "today I worked with the NCAA team." HUH? I'm so happy for her – this is right up her alley. Her mommy was REALLY worried about the forced "cold turkey" on swimming. It didn't last long and that doesn't surprise me. She's actually running practices, capturing splits – not your normal managerial duties…maybe if you have a swimming/coaching background yes, but a non-swimming, normal person, no. My swimming friends will understand this. It's a #swimmingthing.
Grant. He's LOVING baseball with Twelve. He's loving being social. This "social behavior" is something a bit different with Grant than it was with the big two. The big kids' "social acquaintances" for the most part, we knew because they were ALL SWIMMERS early on. Swimming kept them busy every afternoon after school and with doubles and weekend long meets, there wasn't a ton of time to "hang out"…their hanging out was done with their training partners, at practice, and at meets. They went to school with these kids. Grant – not so much. He likes everyone for the most part and is enjoying Fridays after school and Saturdays, romping around the neighborhood until dark on his bike. LIKE WE DID! Fun to watch, and it's a great group of kids he's hanging with.
Baseball. Where do I start? Twelve plays just about every weekend, and both days. LOVE THE TEAM. I haven't said that about too many baseball teams. LOVE THE COACH (Brandon Whitby). Again, NEVER said. The team will be playing in the Premier Texas League in Franklin, Texas, starting next weekend. It should give the boys (14U) a good look at what's out there! Should be interesting. Now, let's hope our 6′ 3", gangly/floppy pitcher of a son stays healthy and continues to throw hard and accurate!
Dad. My Dad is holding up as good as can be expected after Mom's passing. Adjusting to the quietness of the house AND catching up on all the things that were ignored while Mom was under the weather, have both been challenging. That being said, he's managed to fish a time or two, clean up the yard, keep the fish and plants alive, make a few baseball games (ok – more than a few), band concerts and a few swim meets…and the swim meets – WEREN'T MY KIDS 🙂 Melinda's daughter, Cousin Kayla is a swimmer. I think he's even heading up to see Cousin Cameron in a Spring Concert. He's managing. I haven't successfully talked him on to Facebook though. It would be WAY TOO ENTERTAINING politically. Not sure he can handle that.
Off to work. Bizopia has an AWESOME new client, Moffitt Oaks – Houston Wedding Venue – just outside of Houston/Spring areas in Tomball. Y'all…..it's SOOOOOO pretty! More on this soon….as Gary and I ponder weddings down the line. He will learn LOTS during the management of this account 🙂 Can't wait………keep an eye out for a NEW, BEAUTIFUL website.
Out of here – stay dry Houston – this weather is UNPREDICTABLE to say the least.
#unproofed #unfiltered #justmel #mommamel